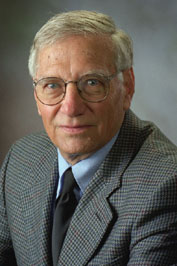 Dr. Harold McNair, BS, MS, PhD
Instructor
Axion Analytical Labs, Inc.
Dr. Harold McNair, BS, MS, and Ph.D., is one of the icons of modern chromatography. He developed one of the first chromatography short courses over 35 years ago and has been teaching ever since.
Dr. McNair was instrumental in the start-up of the chromatography divisions of both Hewlett-Packard and Varian. He has consulted for the FDA, FBI, FAA, CODEX, and numerous industrial organizations.
Dr. McNair has trained 50 graduates students in chromatography with 200 publications and countless national and international awards.